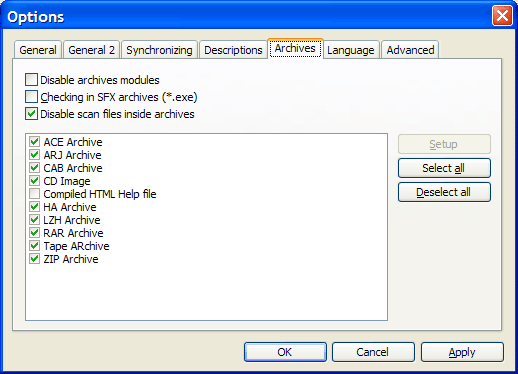 For switching-off of archival modules without change of settings of each module use Disable archives modules.
For switching-off of scanning of files inside archives use Disable scan files inside archives. This option override settings of modules.
Checking in SFX archives (*.exe) - To check in self-extracting archives and volumes (SFX) archives.
Warning! If you have a lot of *.exe files, you are recommended to switch this option off since it can noticeably slow down scanning.
Hint! Use only those modules which are necessary to you. The more modules you include, the slower the scanning process will be.
Some types of archives can have additional settings (use the Setup button):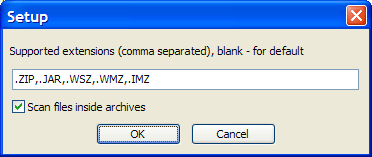 Go Home