The tab Descriptions may help you to automatically create the descriptions for folders and files during a disk scan.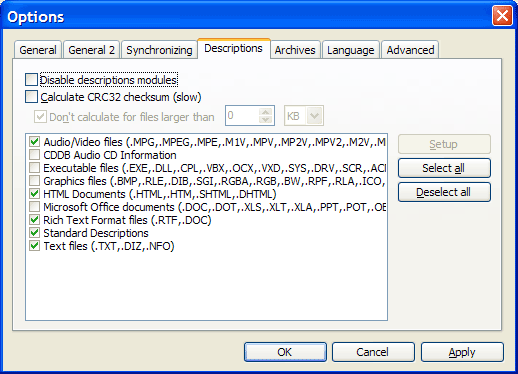 For switching-off of descriptions modules without change of settings of each module use Disable descriptions modules.
You can turn on Calculate CRC32 checksum and decide on a maximum size of files for which a checksum will be calculated.

Warning! When using this option the scanning of files can be very slow.

Hint! Use only those modules that are necessary to you. The more modules you include the slower the scanning process will be.

Example: When scanning old programs for DOS it is desirable to switch off the module 'Executable files', since this module will slow down scanning.
Some types of descriptions can have additional setup options (use the Setup button):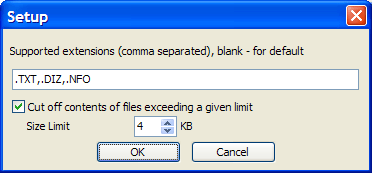 Go Home