The properties of a folder or file can be retrieved by pressing Alt+Enter, klicking the toolbar button Properties (

) or by using the menu item Edit|Properties:
The information is displayed on the following tabs:
General
File Information
Folder Information
Volume Information
Notes
Summary
File Content
HyperText Content
Categories

There are also some additional options:

Arrows (hotkey - Alt + arrow) allows you to move files while not closing the active dialogue. It is very convenient when you wish to change the properties for several files in succession.
The option Collapse folder while moving - Collapses each folder while you move through the tree view.
The option Autosave changes while moving automatically saves changes to a file while moving to another file using the arrow keys.
---
General: Here it is possible to change the name under which the file will be shown in the catalogue. You may also change the description and remove or add a thumbnail.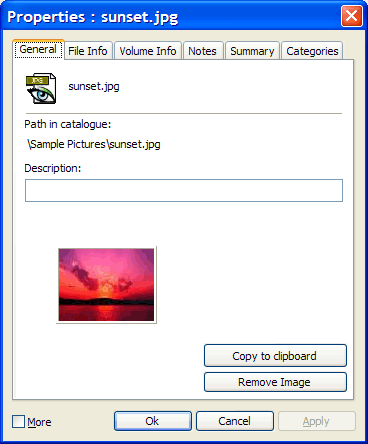 ---
File information: Here information received from the OS about the file is displayed.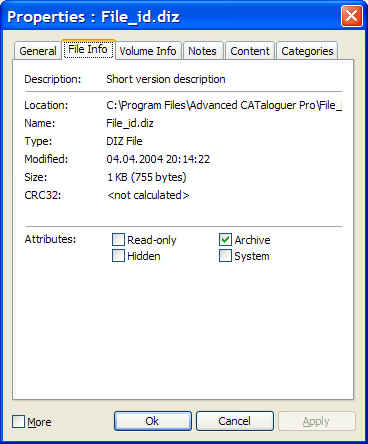 ---
Folder information: Here a description of the folder is displayed. (This information has been received from file 'File_id.diz' which is in this folder).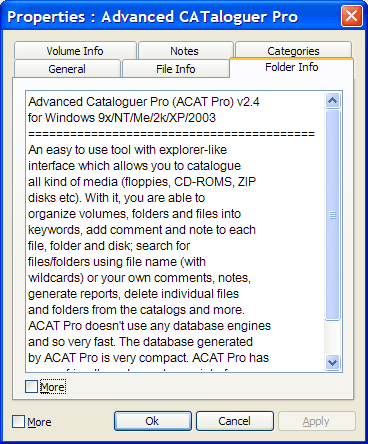 ---
Volume Information: On this tab information about the volume is displayed.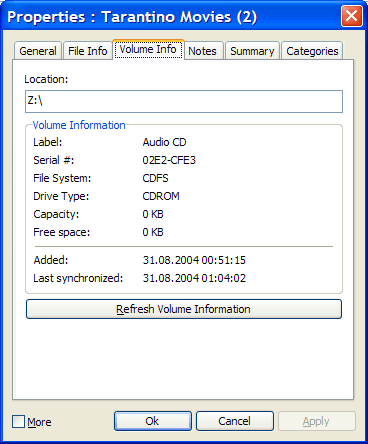 ---
Notes: Here you can place any text which describes the given file. For convenience there is an option to load the note from a file and to save it to a file. You may also show the note in a separate large window.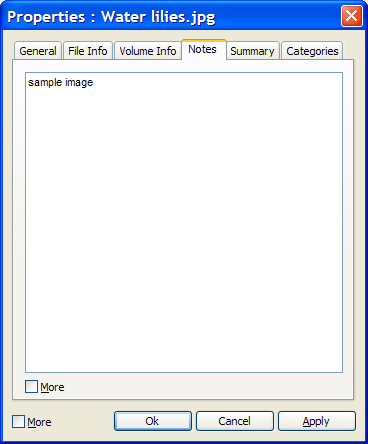 ---
Summary: On this tab you will find a brief file summary.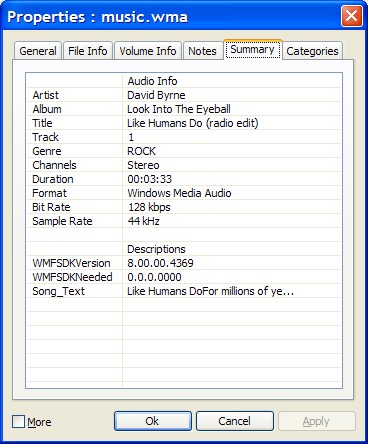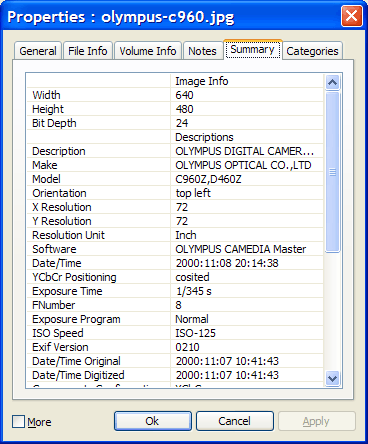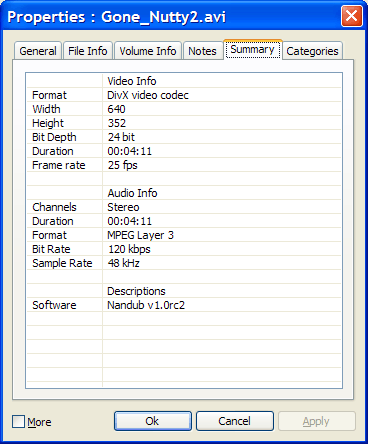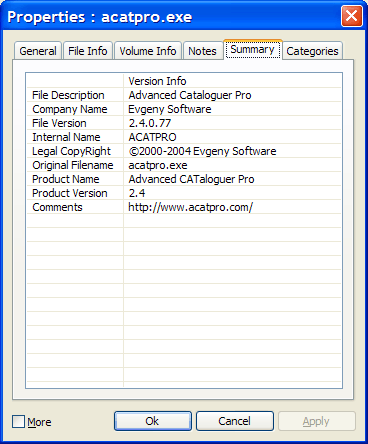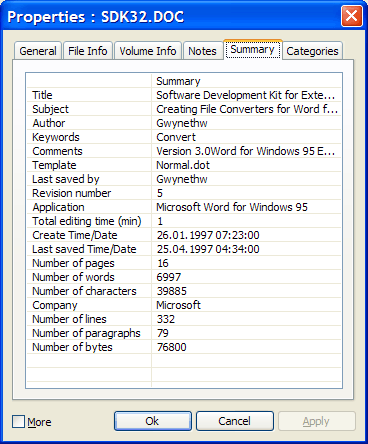 ---
File Content: Here you will find the contents of each selected text file.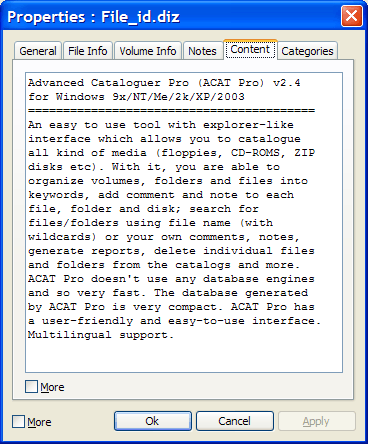 ---
Hypertext content: Here you will see data retrieved from hypertext documents.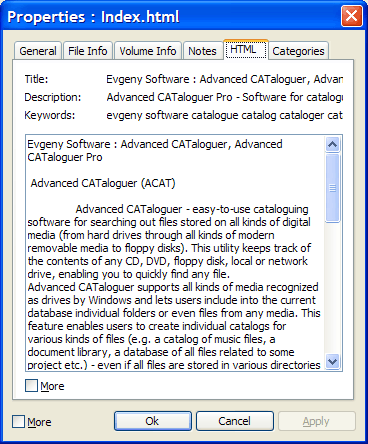 ---
Categories: On this tab you can change categories that are assigned to the file.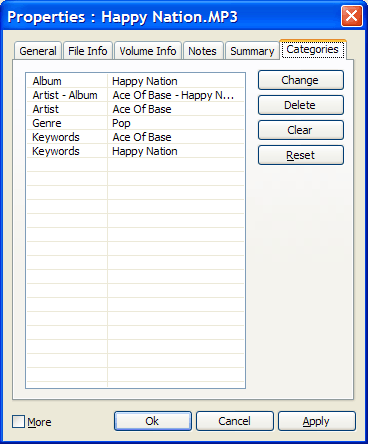 ---
Go Home